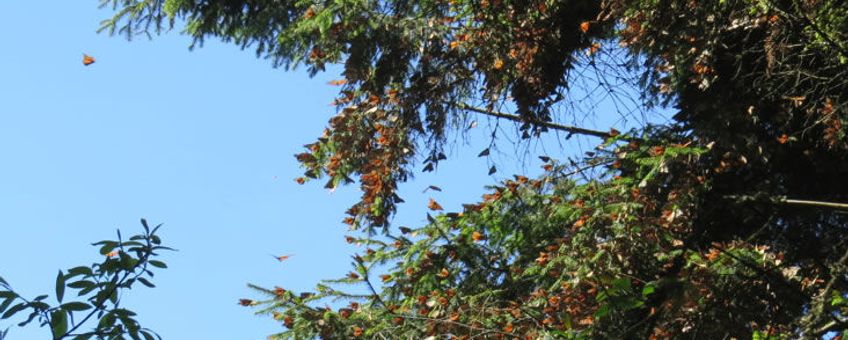 Numbers of monarch butterflies doubled since last year
Journey North
24-NOV-2015 - The overwintering season in Mexico is now underway. The population will be measured in December and predictions are promising. Monarch numbers may have doubled since last year. However, last winter's population covered only one hectare, 80 percent below the long-term average of 6 hectares.
Mexican officials have confirmed the monarch's massive arrival to the winter sanctuaries. During field trips November 6-8, clusters were found in the Piedra Herrada, El Rosario, and Sierra Chincua sanctuaries. Notably, 10 trees in the Sierra Chincua were almost completely covered with butterflies. Monarchs had been flying overhead continuously since November 7th and, with sunny skies and gentle winds predicted, conditions for migration into the region were idea. "Let's raise our glasses to toast the arrival of this healthy, strong generation of monarchs of the 2015-2016 winter season!" exclaimed Estela Romero, our local reporter in Angangueo.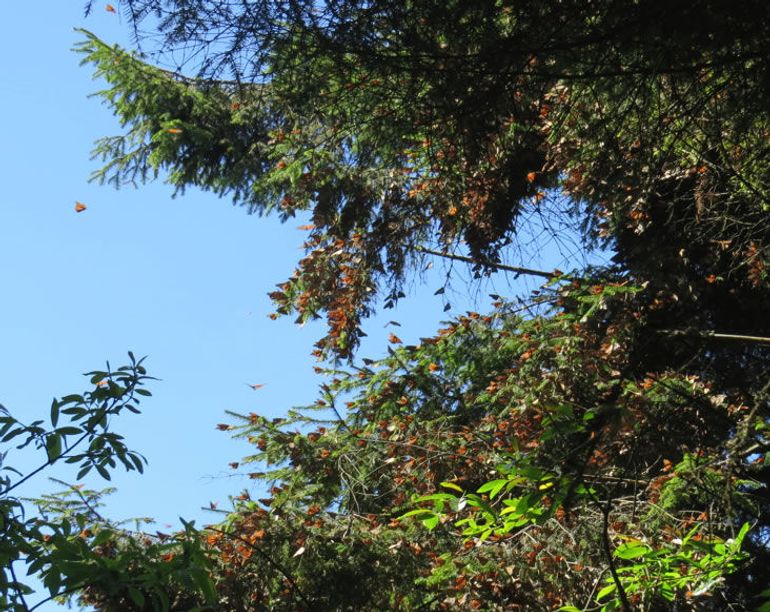 An Increase Predicted
This year's population will be measured in December, when the monarchs are densely concentrated in their clusters. Based on Journey North's fall migration data, we predict the population will be twice as large as last year. Based on tagging data, Dr. Chip Taylor of Monarch Watch also predicts the population will have doubled. He also notes that since conditions this breeding season were similar to those of 2011 he wouldn't be surprised to see the population reach the level of 2011 — 2.89 hectares.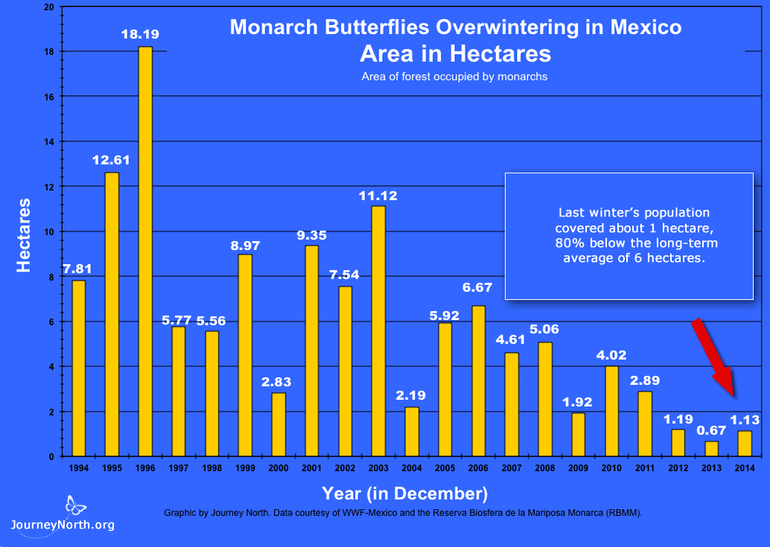 Text: Elizabeth Howard, Journey North
Photo's: Felipe Martinez Espero of RBMM (Reserva Biosfera de la Mariposa Monarca)