Home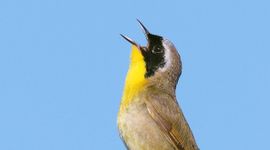 Why conservation scientists are listening to nature
The Conversation

The world is noisy. In cities, we find ourselves constantly surrounded by the moan of motors, the screech of sirens, and the prattle of people. So much so, that we often crave the peace and quiet of the countryside. But silence is hard to find, even in nature.
---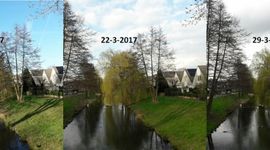 Capture the green explosion in your surroundings with the GrowApp; now also available on iOS
De Natuurkalender, GLOBE, Wageningen University

Due to the extreme high temperatures, spring is quickly arriving in the Netherlands. Next week, several characteristic trees such as oak, horse-chestnut, lime, alder, apple and birch will start unfolding their leaves. The recently launched GrowApp is now also available on iOS, enabling you to capture the green explosion with your iPhone and iPad.
---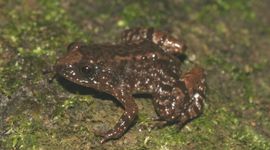 7 new frogs discovered in India, some smaller than a thumbnail
Mongabay

Indian scientists have discovered seven new species of frogs in the Western Ghats, a biodiversity-rich mountain range in India. Despite being commonly encountered, all seven species might be threatened by habitat loss.
---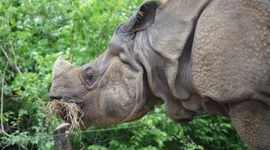 Vaccination stops tumor growth in rhinoceros
Leibniz Institute for Zoo and Wildlife Research

Female rhinoceros often suffer from vaginal or uterus tumors, which complicate the production of offspring. For the first time, scientists from the Leibniz Institute for Zoo and Wildlife Research in Berlin and the University of Veterinary Medicine in Vienna succeeded in stopping the growth and regeneration of innocuous tumors via vaccination.
---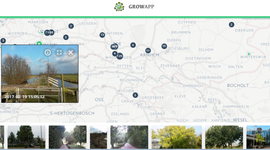 GrowApp: make an animation of climate change in your backyard
De Natuurkalender, GLOBE, Wageningen University

The newly launched GrowApp allows people to make animations of trees, gardens and landscapes by taking pictures with their smartphone. The app directly transforms these pictures in a time lapse movie that shows changes over the seasons and even over the years. While having fun making an animation of their backyard, users help scientists better understand climate change impact on the environment.
---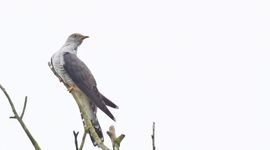 Common cuckoos can distinguish the calls of their neighbors from a stranger's
The City University of New York

Male cuckoos appear to have a unique call that makes them distinguishable to and from other males. A new study appearing in Animal Behaviour shows that an individual cuckoo call may determine how a male responds to an interloper in his territory, behaving more tolerantly towards neighbors and more aggressively towards strangers.
---