Home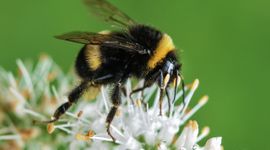 Ball-rolling bees reveal complex learning
Queen Mary University of London

Bumblebees can be trained to score goals using a mini-ball, revealing unprecedented learning abilities, according to scientists at Queen Mary University of London (QMUL).
---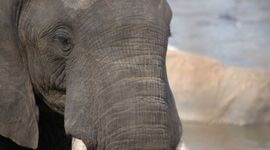 Where Africa's wildlife stands after 2016
African Wildlife Foundation

How is Africa's wildlife faring? Last year there were a number of significant actions taken on behalf of, and new data released about, many of Africa's iconic species. What follows is a brief summary of these developments.
---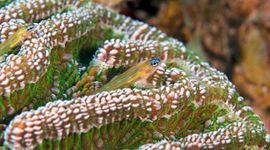 Volunteers will count endangered species in Sint Eustatius
Stichting ANEMOON

The underwater nature of the Dutch Caribbean island of Sint Eustatius is particularly rich . Since 1996, the nature around Sint Eustatius is protected in a Marine Park, managed by STENAPA. However, marine live is under pressure by human activities. The ANEMOON Foundation is starting a project to make an inventory of the underwater nature with citizen scientists.
---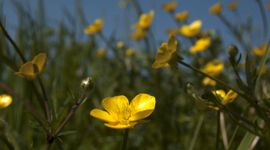 Sophisticated optical secrets revealed in glossy buttercup flowers
Rijksuniversiteit Groningen

Buttercup flowers are known for their intense, shiny yellow colour. For over a century, biologists have sought to understand why the buttercup stands out. University of Groningen scientists have now brought together all that was known about the buttercup.
---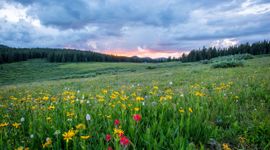 Why nature restoration takes time: fungi grow 'relationships'
NIOO-KNAW

'Relationships' in the soil become stronger during the process of nature restoration. Although all major groups of soil life are already present in former agricultural soils, they are not really 'connected' at first. These connections need time to (literally) grow, and fungi are the star performers here.
---
Intensive agriculture and wildfires threaten over a quarter of Europe's grasshoppers and crickets
IUCN

Over a quarter of European grasshopper, cricket and bush cricket species are being driven to extinction by unsustainable agricultural practices and the growing frequency of wildfires in Europe, a new IUCN report states.
---