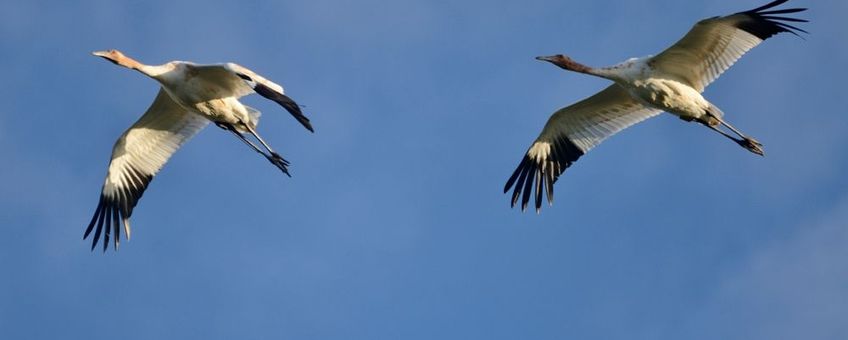 11-DEC-2015 - Operation Migration is following the migration of a number of whooping cranes. They do this partly by literally flying together with the cranes to their destination. Nature Today regularly publishes the updates provided by the Operation Migration members.
This morning I received a PTT hit on female sub-adult Whooping crane 10-14*, which placed her at the St. Marks NWR winter release pen!
Because the hits we had been getting for her were from the same locations that hits for 3-14* were reporting, we knew these two were traveling together and hoped they were still with two males: 4-12 and 4-14 (Peanut), as they had spent several weeks together at White River Marsh during the summer/fall.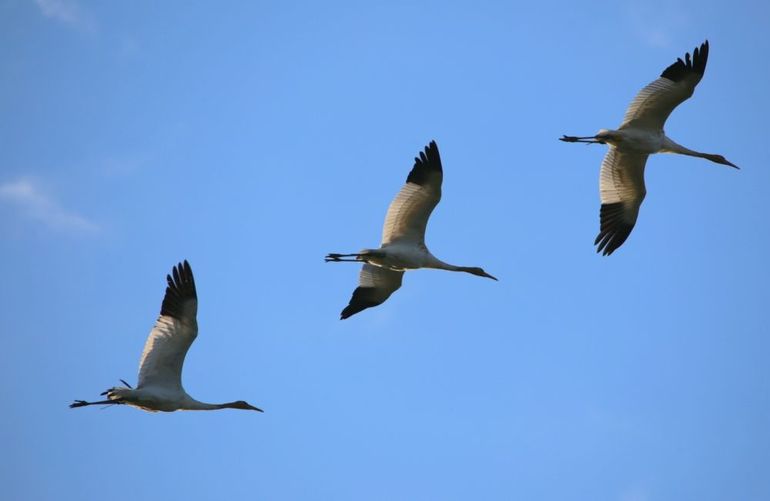 I messaged refuge manager Terry Peacock – who alerted their tracker – who just confirmed us that all four were indeed present at the St. Marks winter site!
This makes a total of EIGHT Whooping cranes which have returned to St. Marks NWR in the past few weeks. The original four are: 5-12, 9-14*, 7-14* and 4-13.
The new arrivals had been blown east into east-central Georgia in mid-November and made one foray to McIntosh County, GA on the Atlantic coast. Very soon after they returned north to Jenkins County. Yesterday morning a hit came in for 3-14, which placed her near Live Oak, FL ~80 miles east of St. Marks. They made it!
All cranes in the Class of 2014 have returned to Florida!
Here's a map grab showing the southward route flown by the four that arrived at St. Marks late yesterday.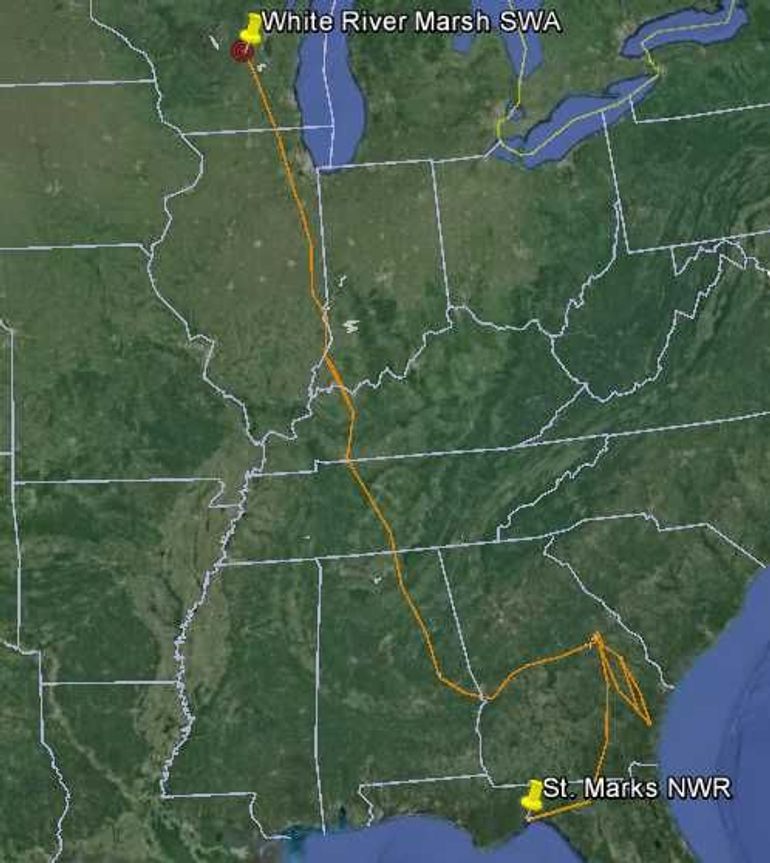 Tekst: Heather Ray, Operation Migration Inc.
Photo's: Operation Migration Inc.