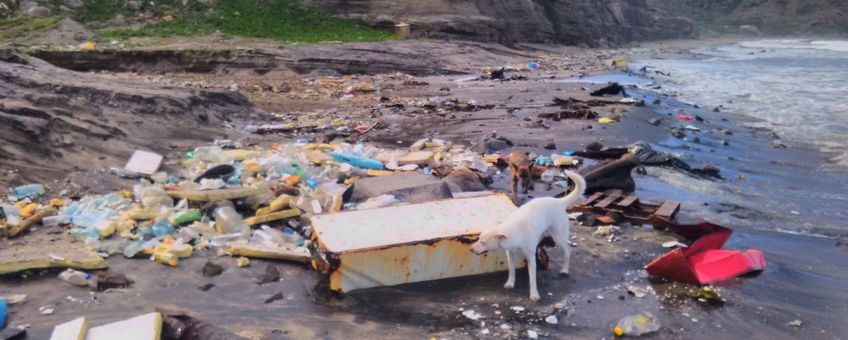 Trash from landfill swept to sea after heavy rains St Eustatius, Dutch Caribbean
STENAPA
29-NOV-2016 - Recent heavy rains have washed a heavy amount of trash from the nearby landfill site onto one of St Eustatius' main turtle nesting beaches. The positioning of the landfill site means that this could be a regular occurrence although it did not occur at this scale for quite some time.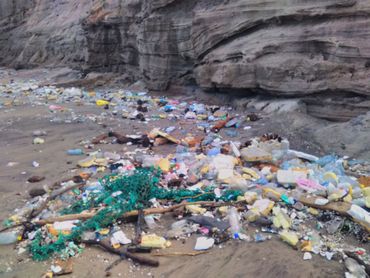 As a consequence of the heavy rains on the 17th of November Zeelandia beach at St Eustatius is covered in trash. Unprecedented rains caused a river to form leading from the dump straight to Zeelandia beach which carried the contents of the landfill site with it. Plastic bottles and containers were seen washed out onto the shoreline alongside refrigerators and construction materials. Runoff of chemicals from car batteries and electrical appliances will also most likely have been washed into the ocean. Not only is this unsightly and smelly but it's also dangerous to marine life and humans.
STENAPA and local volunteers have worked hard to remove as much as possible. On Friday the 25th Clyde van Putten and Charles Woodley from the Island Council joined the STENAPA team along with 17 other local volunteers to collect over 100 full bags of trash. STENAPA will work with other organisations in the coming weeks to remove the final amounts. However the waste management on St Eustatius needs to change to stop this vicious cycle. STENAPA is willing to work with local government to develop a long term solution.
Text: Hannah Fairley, STENAPA
Photos: Erik Bowman