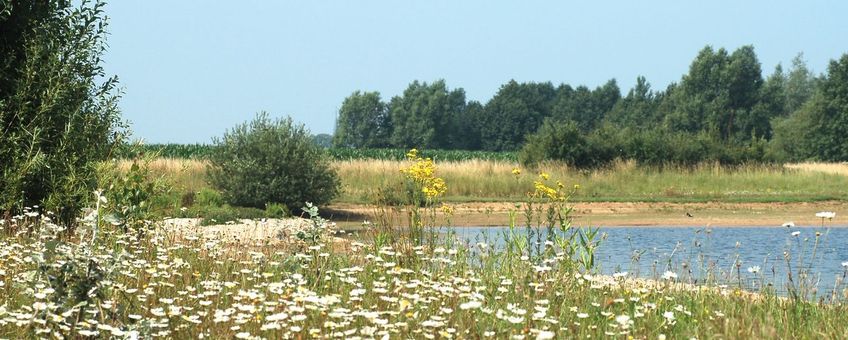 09-FEB-2023 - Cascade, the trade association for raw material companies, teamed up with Dutch Butterfly Conservation in developing a roadmap to create more habitat for pollinators, such as butterflies, bees and hoverflies, at extraction sites. The roadmap offers Cascade members an approach to take action in making an even greater contribution to biodiversity restoration.
The sustainable extraction of raw materials, such as sand or gravel, is of great importance to Cascade. Therefore, its extractions are often paired with landscape development and the realisation of environmental objectives. Extractions are mainly active alongside major rivers and last ten to thirty years. Due to their location and long duration, these sites offer a great opportunity for nature. In 2017, Cascade had research conducted by De Vlinderstichting (Dutch Butterfly Conservation) and Wageningen University on biodiversity at their extraction sites, which showed that the sites indeed contribute to biodiversity. Following the positive results of the study, Cascade decided to look at how they could contribute even more to biodiversity by redesigning the extraction sites. Last year, together with Dutch Butterfly Conservation, Cascade developed a practical guide to create an ideal habitat for pollinators: 'Roadmap to a Pollinator's Paradise.'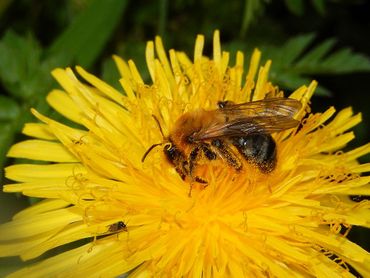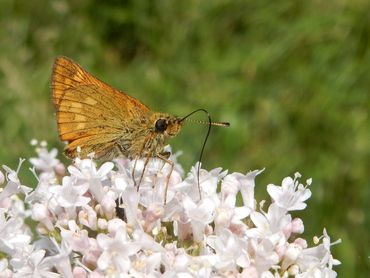 The Roadmap is a guide aimed at providing raw material extraction organisations with guidance on how to design the mining landscape for pollinators. The roadmap has been developed so that a customised landscaping plan can be created for each site. The first steps of the roadmap are determining a level of ambition, assembling a team and establishing site boundary conditions. These steps are essential to create a successful landscaping plan in the next step. Once the first steps have been completed, the roadmap provides an overview of actions that can be implemented to create a more suitable habitat for pollinators. The implementations are categorised by ambition level, starting with low-threshold and simple implementations, such as placing an insect spiral and planting suitable vegetation. Subsequently, each ambition level adds an element for increasing biodiversity. The highest ambition level entails a paradise for pollinators. Once the landscaping plan is drawn up, it is only a matter of implementation.
By the end of 2022, the roadmap was finalised and Cascade has now started the next step: selecting extraction projects to apply the roadmap and monitoring its impact. The aim is to start with monitoring pollinators on these projects in spring 2023 to test the impact of the roadmap.
Text: Nora Thierry, Dutch Butterfly Conservation
Photos: Albert Vliegenthart; Kars Veling