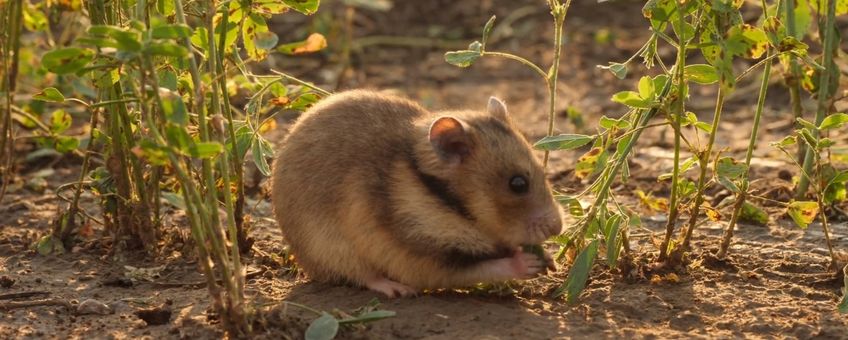 28-SEP-2018 - The Romanian hamster is very rare. The species occurs only in Romania, but you hardly ever will see it even there. Yet nature photographer and filmmaker Rollin Verlinde managed to capture it on film. These are possibly the first moving images of the Romanian hamster ever.
Enjoy this beautiful hamster scrambling up its food in the early morning light.
Om dit object in te laden dien je marketing-cookies te accepteren.
Romanian hamster eating (Source: Rollin Verlinde)
Every year the Dutch Mammal Society organises an inventory and research camp abroad. Usually these are national parks and other natural areas. In the summer of 2018 the camp was located in the Danube Delta in Romania. The list of mammal species found here is beautifully long, with jewels like lesser mole-rat (Nannospalax leucodon), marbled polecat (Vormela peregusna), spotted Miller's water shrew (Neomys anomalus), Kuhl's Pipistrelle (Pipistrellus kuhlii) and the Romanian hamster (Mesocricetus newtoni).
Would you like to get acquainted with European mammals? Then please also have a look at the website 'Discover the Mammals of Europe'. And contribute to the knowledge about the spread of mammals. By adding your observations, you contribute to the emergence of the new Atlas of European mammals. Scheduled appearance date is 2024, so there is still plenty of time for sightings.
Text: Maurice La Haye, Dutch Mammal Society
Photo and film: Rollin Verlinde