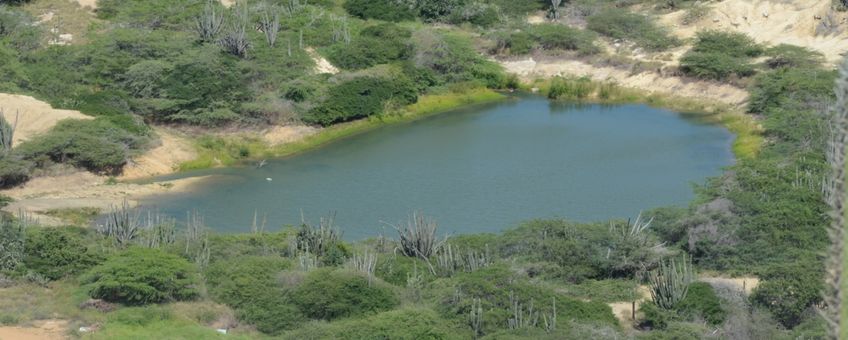 25-NOV-2021 - During a visit to Aruba, researchers John Janssen and André van Proosdij from Wageningen University & Research, together with Erik Houtepen from Carmabi, discovered three plant species that had never been found before on Aruba, Bonaire and Curaçao. It concerns yellowseed false pimpernel and the sedges Cyperus surinamensis and Cyperus distans.
The plants were found closely together in a tanki, a dug-out pool where rainwater is collected to use during the dry season. Two species are new to the Dutch Caribbean islands. The third was for the Dutch Caribbean so far only known on the Windward islands.
Sedges and yellowseed false pimpernel
It concerns two sedges, a group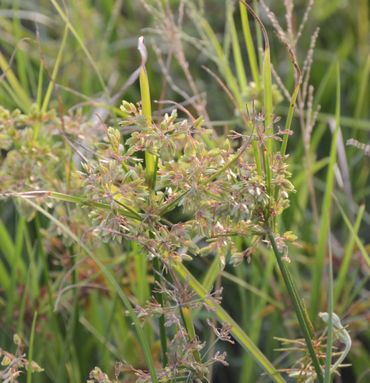 of pseudo-grasses that nature lovers do not pay attention to very often. John Janssen: "The first is Surinam sedge (Cyperus surinamensis). It took us a lot of effort to find out which species it concerned, because it was not mentioned in the local Floras." The second sedge (Cyperus distans) was already known on Saba. "I also observed this species on Curaçao two years ago, but I then identified it incorrectly." The third species, yellowseed false pimpernel (Lindernia dubia), also occurs in The Netherlands. André van Proosdij: "In The Netherlands it is an exotic species, as it originates from the New World. It is a rather inconspicuous plant classified in its own family, Linderniaceae."
Terrestrial nature
Although these species are new to the ABC islands, it does not necessarily mean that they are rare. Erik Houtepen: "It is likely that these species are spread by waterbirds and that they easily establish in new places. They may also grow along other freshwater pools in Aruba or Curaçao." John Janssen: "We started catching up a few years ago, to build up knowledge about the flora and vegetation of the islands, because the research by Wageningen University & Research is strongly focused on marine nature of the Caribbean. The new findings illustrate the knowledge gaps that still exist for terrestrial nature in the Caribbean part of the Kingdom of The Netherlands."
Vegetation and flora monitoring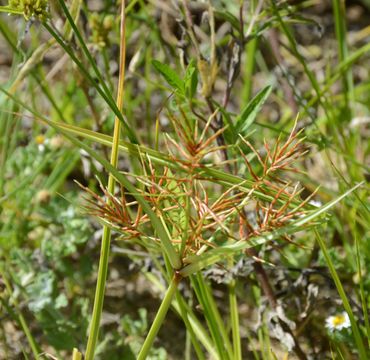 The species were discovered during a course in vegetation and flora monitoring. The course was given to professionals and volunteers of the nature conservation organisation Fundacion Parke Nacional Aruba (FPNA), among others.
Text: Wageningen Environmental Research
Photo's: John Janssen