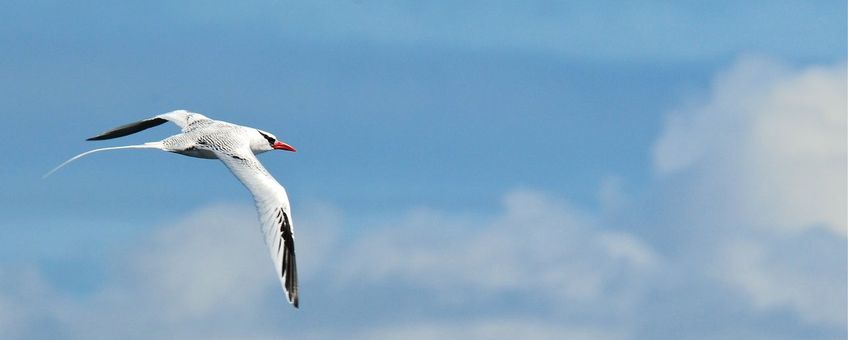 19-JAN-2023 - Red-billed Tropicbirds were once thought to be rare visitors to the Southern Caribbean, however, there has been an increase in sightings in recent years. A new study published in the Journal of Caribbean Ornithology with authors from Aruba, Curacao, and Bonaire including the National Audubon Society, Bonaire Wild Bird Rehab and Birdwatching Aruba, consolidated observations over the last 70 years.
There is still little known about Red-billed tropicbirds' biology, distribution, and movements, particularly in the Caribbean. One study, conducted on St. Eustatius, tracked a Red-billed Tropicbird traveling over 2,000 kilometres over the Atlantic Ocean. Other data has shown these birds can venture far from their breeding grounds, with observational records as far north as Canada and the British Isles.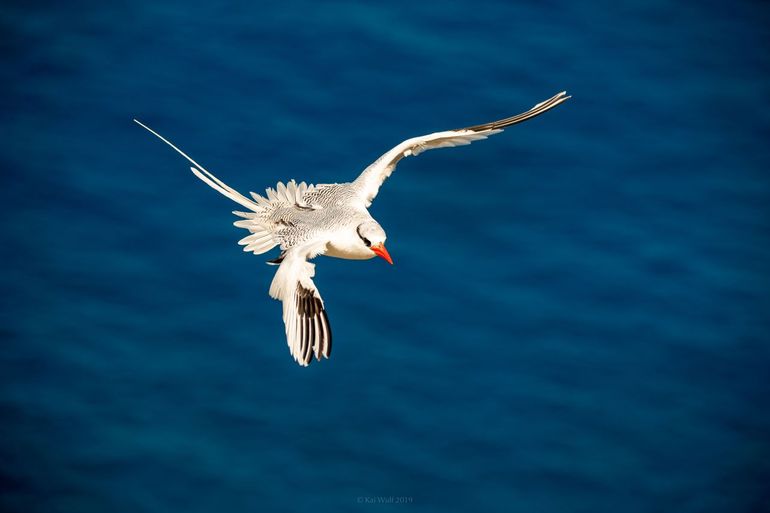 80-year review
The first red-billed tropicbird record for the ABC islands was documented in 1939, when a single bird landed on a boat near Curacao. This was followed by two more records near Curacao in the 1960s and three records between Curacao and Bonaire in the 1970s. In fact, all together, there were only nine recorded sightings of red-billed tropicbirds around the ABC islands in 70 years starting in 1939.
However, these trends started to shift in 2010, when four different individuals were recorded on Aruba over the course of two years. Then, starting in 2013, there have been at least six more photographed across the ABC islands. In addition, a number of immature or injured birds have been found and brought to bird rehabilitation centers on the ABC islands, but few of these birds survived. In total, there have been 20 Red-billed Tropicbirds recorded since 1939, with 11 of these sightings occurring in the last 12 years.
Shifting trends?
Many seabirds are quite flexible in their distribution and travel patterns. Seabirds have been known to shift their flight patterns to reflect changes in prey populations, large-scale weather patterns or even climate change. It is interesting to see the increased sightings of these birds in recent years. Is this a reflection of a true shift in red-billed tropicbird movement or is it perhaps related to the increase in skilled birders or improved accessibility to online databases for archiving sightings of rare birds? There is still much to learn about these unique seabirds and it will be interesting to see how these trends continue to evolve over the next decade.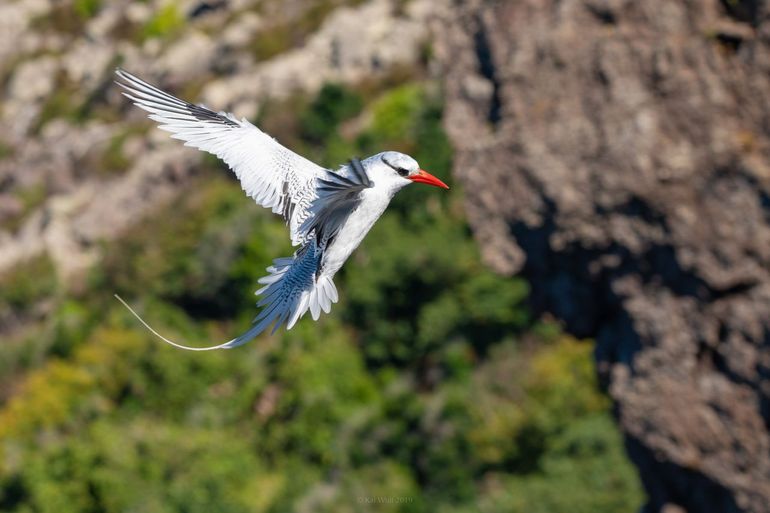 More information
Have you seen a red-billed tropicbird? Report your nature sightings and photos on the website Observation.org or download the free apps iObs for iPhone and ObsMapp voor Android.
Species reports by local communities and tourists are invaluable for nature conservation efforts to help increase public awareness and overall species protection. Besides, DCNA, Observation International and Naturalis Biodiversity Center are working together to develop on automated species identification app for your phone. Your uploaded photos are of great value to make this possible. For questions, please contact research@DCNAnature.org.
The article Status of the Red-billed Tropicbird (Phaethon aethereus) on and around the islands of Aruba, Curaçao, and Bonaire (pdf; 792 KB) was published in the Journal of Caribbean Ornithology.
The DCNA supports science communication and outreach in the Dutch Caribbean region by making nature related scientific information more widely available through amongst others the Dutch Caribbean Biodiversity Database, DCNA's news platform BioNews and through the press. This article contains the results of one of those scientific studies but the study itself is not a DCNA study.
Tekst: DCNA
Foto's: Vince Smith, Flickr; Kai Wulf