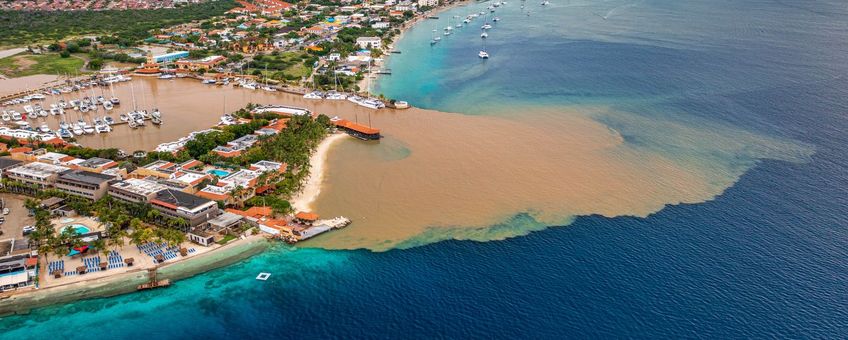 10-NOV-2023 - Research by Wageningen University & Research (WUR) shows that there is potential on Bonaire to use Nature-based Solutions (NbS) against the consequences of climate change. Extreme weather is expected to occur more often. Tackling this climate scenario requires an integrated approach.
Extreme rainfall in November 2022 on Bonaire had an impact on society for days. Streets in Kralendijk were flooded and the runoff mixed with pollutants and sewage. This was harmful to the coral reefs around the island. The hospital was closed for two days except for emergencies and schools were closed for a day. WUR has noted that there is a lack of (healthy) soil with absorption capacity upstream, which leads to water runoff. The lack of vegetation and a good water management system causes high erosion and wastewater problems. This increases the risk of flooding of sand, mud and sewage into the sea, which has a negative effect on coral reefs.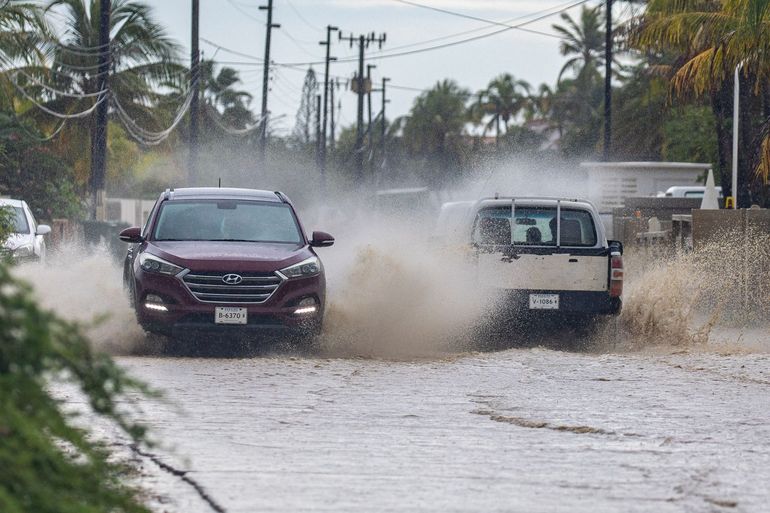 The prospects of climate change – changing weather patterns, flooding and sea level rise – underline the urgency to work on climate resilience on Bonaire. NbS-implementations can support this. NbS are initiatives that protect, restore and sustainably manage land and sea areas, such as grasslands, coral reefs and mangroves. At the same time it tackles social challenges such as climate change, civil rights, economic inequality and overconsumption of natural resources.
Upstream revegetation, reduction of roaming goats, greening of 'kunukus' (rural areas) and water management help to improve infiltration and slow runoff. In addition, revitalizing 'rooien' and buffer zones can slow down drainage. More green and effective water management ensures a safer and healthier living environment in the downstream urban area in Kralendijk. With some small changes, buildings can also be made more climate-proof. For example, collecting water from roofs reduces the risk of flooding and forms a freshwater buffer for dry periods. Another adjustment is the phasing out of cesspools and septic tanks and the introduction of a good wastewater system.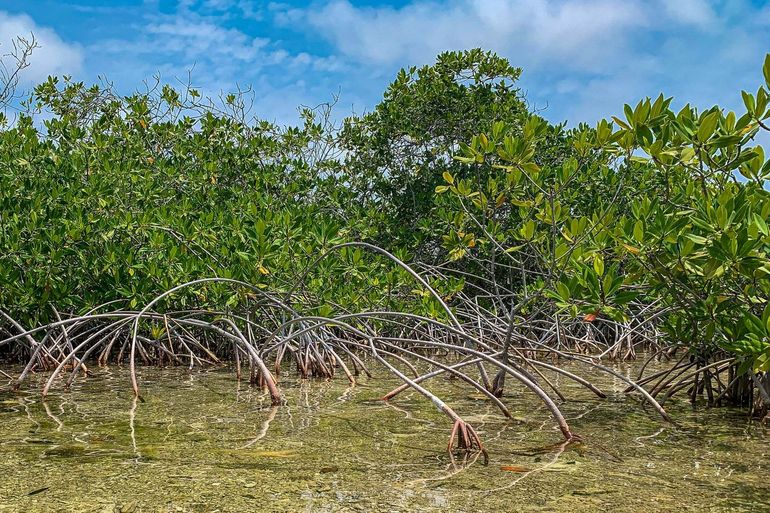 This exploratory research can be seen as a preparation for a more in-depth analysis of the NbS application on Bonaire. In a follow-up study, the hydrological system and soil properties should be better studied on-site. WUR recommends implementing a transition design process that involves different stakeholders, policy makers and local communities in the implementation of natural solutions. "The Dutch soil and water sector is among the top in the world. The Netherlands is therefore ideally equipped to make the Caribbean Netherlands climate-proof. I hope that this study by the WUR is an impetus for the Public Entity of Bonaire (OLB), the Dutch government and the Dutch water sector to seriously consider the advice and let nature be the leading factor in the management of public space on Bonaire", says climate solutions expert Merijn Hougee of WWF-NL.
A combination of political and financial support from the Dutch national government can be a starting point for OLB to work on more natural solutions. A climate-resilient Bonaire can be achieved through changes in multiple areas, a better understanding of the island's natural systems and integrating natural solutions into the island's vision.
More information
Text: WWF
Pictures: Casper Douma