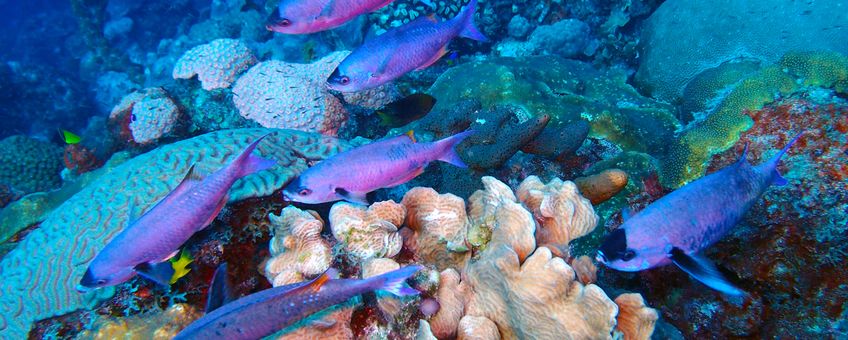 06-FEB-2019 - The Dutch Caribbean islands are home to the most extraordinary ecosystems within the Kingdom of the Netherlands: from pristine coral reefs to elfin cloud forest; the spectacular natural world of these islands includes species found nowhere else on the planet. This year Nature Today will partner with the Dutch Caribbean Nature Alliance (DCNA) to provide you more nature news from this exotic region.
When you ask people about the extraordinary nature of the Netherlands they don't often speak about the Dutch Caribbean. That is suprising as on and around the six tropical islands of the Dutch Caribbean: Aruba, Bonaire and Curaçao (ABC-islands), and Saba, Sint Eustatius and Sint Maarten (SSS-islands), you can find a unique range of biodiversity and ecosystems. Every island has its own characteristics that DCNA will be highlighting through Nature Today. Below is a short description of the six Dutch Caribbean islands.
Aruba
Aruba is the smallest, driest and windiest of the three Leeward Islands of the ABC-islands; famous for long sandy beaches and strong trade winds. It is the natural environment and the last protected refuge for a rare rattlesnake species, Aruba's endemic rattlesnake, the Cascabel (Crolatus unicolor) and the Aruban burrowing owl (Athene cunicularia arubensis), locally known as Shoco. Coastal lagoons with mangrove forests along with extensive, well-developed seagrass beds along the southern part of the island are a magnet for sea turtles, as well as an important base in the marine food chain.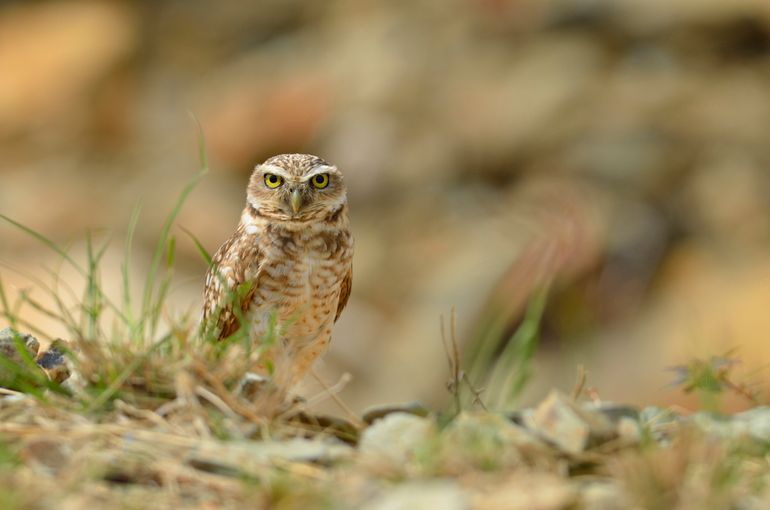 Bonaire
Bonaire is an island of austere beauty formed from ancient fossilized coral reefs and sits on the lip of a deep ocean trench that separates it from the South American mainland. The 38 by 11 kilometres (~23.6 by 6.8 miles) island is riddled with caves and dominated by forests of cacti and acacia that thrive in its arid conditions. In the surrounding warm, crystal clear waters you can find pristine, endless fringing coral reefs that form the habitat for a great diversity of coral, fish, shark and sea turtle species. Flamingos can regularly be seen foraging in the island's saliñas.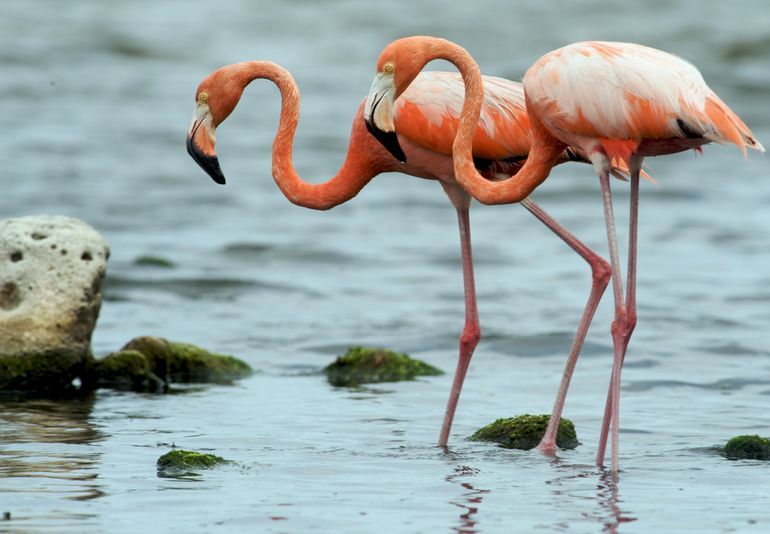 Curaçao
Curaçao has a hilly and semi-arid landscape that is rich with rare and endemic plants and animals. Due to its location outside the hurricane belt, Curaçao harbours pristine fringing reefs that are home to a high number of barracudas, turtles, rays and sharks. Seagrass beds and mangrove forests form important nurseries and foraging areas for many coral reef fish and invertebrates.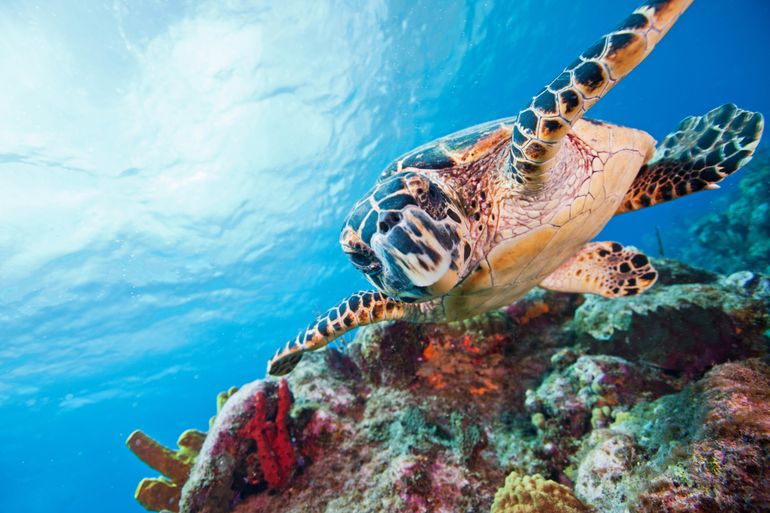 Saba
The tiny island of Saba is the peak of a 500,000-year-old volcanic cone that last erupted 5,000 years ago and is now considered inactive. The island's highest point is the 877 metres (~2877 feet) high Mount Scenery, which also holds the title of highest peak in the Kingdom of the Netherlands. Guarded by steep cliffs on all sides, Saba has no permanent beaches and only one landing point. Much of the island is covered with lush primary and secondary rainforests that harbour an extraordinary abundance and diversity of nature. Underwater, the Saba National Marine Park is famous for its spectacular pinnacles that rise from the ocean floor to within 20 metres (~60 feet) of the surface and are home to a vast array of corals, sponges and fish species. Teeming with life, these pinnacles attract sharks, tuna, foraging sea turtles, and numerous fish.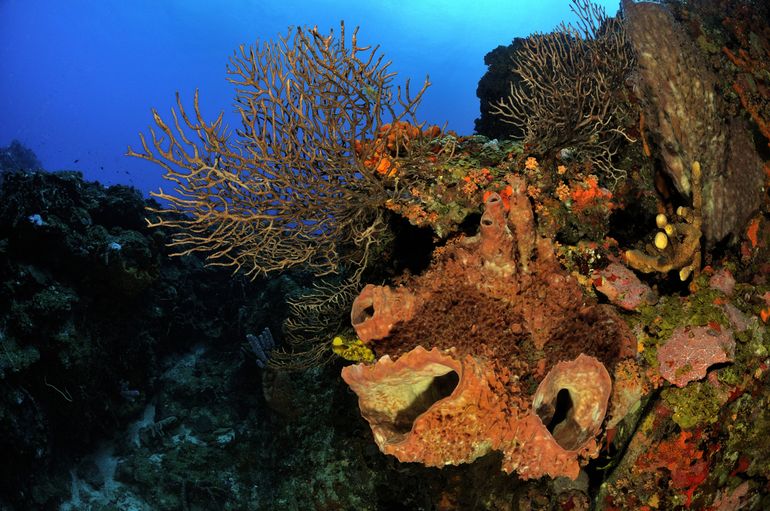 Sint Eustatius
Sint Eustatius is a volcanic island which features two very different landscapes. The southeast end of the island is dominated by a 600 metre high, dormant volcano, the Quill, full of dense forests and clouds that create rainforest conditions. The lower northern hills, which were formed from an eroded, extinct volcano, have a drier weather pattern and savannah-like vegetation and fauna. The beaches are made of black, volcanic sand.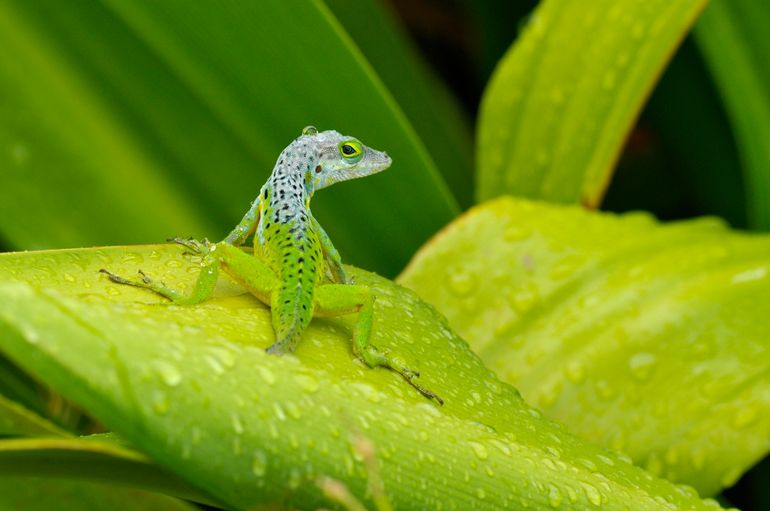 Sint Maarten
The west end of the island is an atoll of low land surrounding a lagoon, while the east end is a range of conical hills. The island has white sandy beaches, numerous bays and mangrove forests. The vegetation comprises of seasonal evergreen forests, drought-deciduous, mixed evergreen deciduous thorn woodlands and succulent evergreen shrub land. Humpback Whales (Megaptera novaeangliae) spend the winter months in the warm Caribbean waters where they calve and suckle the baby whales until they are strong enough to begin the trek to their feeding grounds.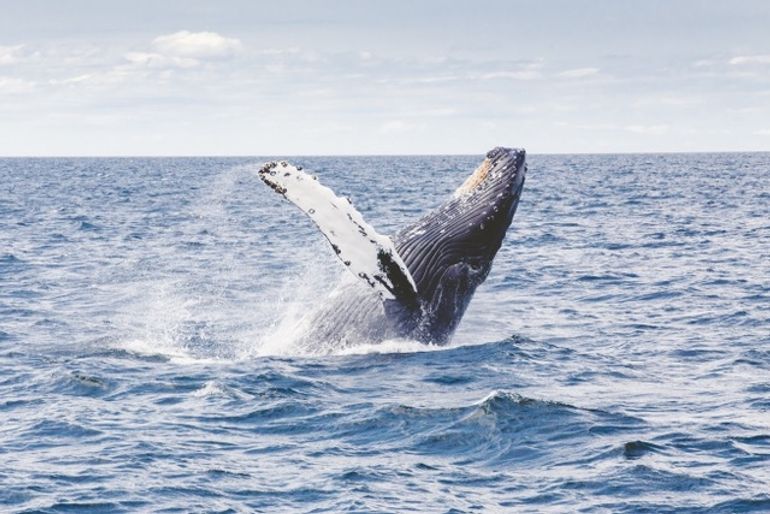 DCNA: Safeguarding Nature in the Dutch Caribbean
DCNA is a nonprofit foundation and regional network created to support and assist nature organizations to safeguard biodiversity and promote the sustainable management of the natural resources of the islands both on land and in the water for the benefit of present and future generations.
DCNA works with dedicated nature conservation organizations on Aruba, Bonaire, Curaçao, Saba, St. Eustatius and St. Maarten. By creating a united voice and sharing resources, skills and experience, DCNA is able to strengthen the network and support conservation initiatives throughout the Dutch Caribbean. DCNA's activities are generously supported by the Dutch Postcode Lottery. BioNews, a free monthly digital newsletter featuring recent nature related news items about the Dutch Caribbean, is sponsored by the Ministry of Agriculture, Nature and Food Quality.
DCNA's nature related news items focus on a wide variety of topics including coral reefs, sea turtles, sharks, marine mammals, iguanas, parrots and climate change. Through these news updates, we hope to enlighten the public on the richness of the Dutch Caribbean Islands. It is nature that we are proud of and is worth protecting.
Text: DCNA
Photos: MMBockstael-Rubio; Christian König, SHAPE/DCNA; Miro Zumrik SHAPE/DCNA; Brenda Kirkby; Hans Leijnse SHAPE/DCNA; Thomas Kelley