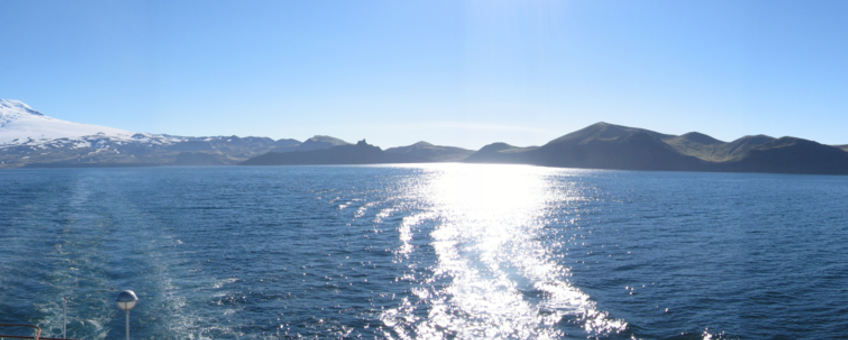 17-JUN-2017 - From 31 May to 7 June, Wageningen Economic Research investigated the litter that had washed up on remote beaches in the Arctic. The most commonly found items were pieces of plastic, fishing nets and rope.
On Jan Mayen, the most remote island in the North-Atlantic Ocean, the total number of litter items on a 100-metre stretch of beach was 575, while on Spitsbergen (Svalbard) this number reached 876 items. In comparison, the average number of items of litter on Dutch beaches is 375.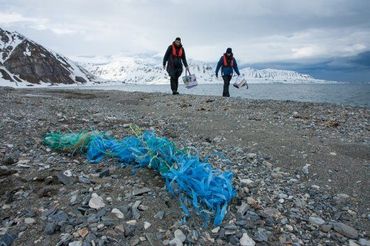 Almost 2000 pieces of litter were analysed on seven beaches in total. Of these items, a significant proportion could be traced back to various kinds of fisheries taking place around Jan Mayen, Spitsbergen and in the Barents Sea. Another part is transported by currents from Europe or Siberia or originates from melting pack ice. However, as there was still a layer of ice or snow on some beaches, the true amount of litter may well be higher.
Plastic litter in the oceans has negative effects on the vulnerable Arctic ecosystem, as animals become entangled in nets and ropes or eat plastic. Next to this, costs are involved in cleaning up beaches and the presence of beach litter can have negative effects on tourism. As highlighted by discussions with local stakeholders, there is a need for further research into the sources of litter on the beaches at Spitsbergen and Jan Mayen, in particular on beaches that have not yet been surveyed. Together with these stakeholders, Norwegian researchers and the Dutch government, the researchers see possibilities for a source-based strategy to deal with this issue.
Eelco Leemans (expert on sustainable use of the oceans) and Wouter Jan Strietman (Wageningen Economic Research) surveyed seven beaches on Jan Mayen and Spitsbergen with the support of Oceanwide Expeditions and the Dutch government. The survey was conducted using an international monitoring protocol that analyses the types and amount of litter on a 100-metre stretch of beach. The information provided by this survey on the sources of litter can inform measures by stakeholders and governments that look to reduce plastic pollution in the Arctic. Strietman and Leemans have been blogging about their experiences during and after the expedition.
Text: Wageningen University & Research
Photos: Ian Watson, Wikimedia Commons CC BY 3.0 (lead photo: northwest coast of Jan Mayen); W.J. Strietman, Wageningen University & Research