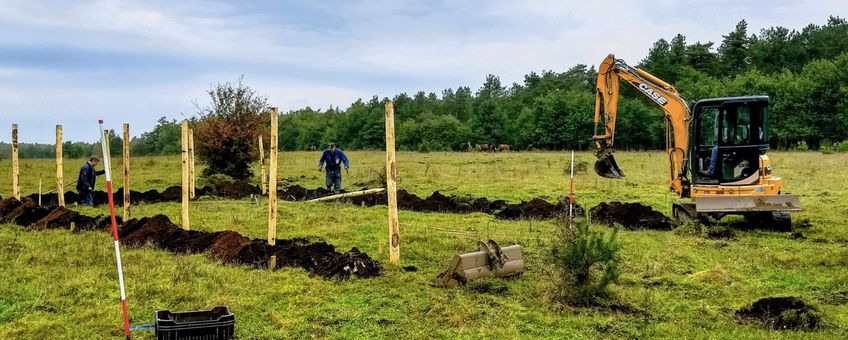 22-NOV-2017 - A nature area close to De Hoge Veluwe National Park has become the first Dutch site to be added to NutNet: a global research cooperative that studies the impact of human activity on grassland ecosystems.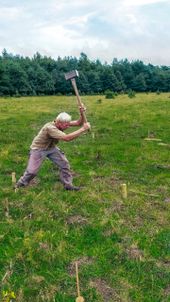 Two of the most pervasive human impacts on grasslands are the alteration of global nutrient budgets, e.g. through fertilisation, and changes in the abundance and identity of grazing herbivores. To understand the effects of these human activities, it is important to study the ways in which plant biomass and diversity, and the composition of the plant community, are affected by the addition of specific nutrients. And by the presence or absence of grazers.
Grassroots network
Frustrated by the lack of progress on these issues, a group of young researchers started the Nutrient Network twelve years ago. Wherever they are, participants conduct the same, relatively simple experiments: they add nitrogen, phosphorus and potassium to grasslands every year, in full-factorial combinations, and build fences so that grazers can be excluded from certain parts of the site but not others. "By joining the Nutrient Network", says NIOO postdoc Judith Sitters, "we can address research questions about the impact of fertilization and/or grazing herbivores both in our own site and globally, comparing our data with the global NutNet database."
Planken Wambuis
After NIOO researchers Ciska Veen and Liesbeth Bakker decided to join NutNet, Sitters began work on setting up the network's first ever Dutch site: at Planken Wambuis, a nature area just outside De Hoge Veluwe National Park managed by Natuurmonumenten (Dutch Society for Nature Conservation) that consists mainly of forest and heathland. Planken Wambuis is home to many herbivore species, including roe deer, red deer, wild boar, horses and Sayaguesa cattle. Last month, Sitters and her colleagues built exclosures to enable comparisons between parts of the area that are grazed regularly and parts that are not. "With these exclosures", says Sitters, " we'll be able to study the effects of having such a great variety of grazers. We're going to give particular attention to the impacts of wild boar."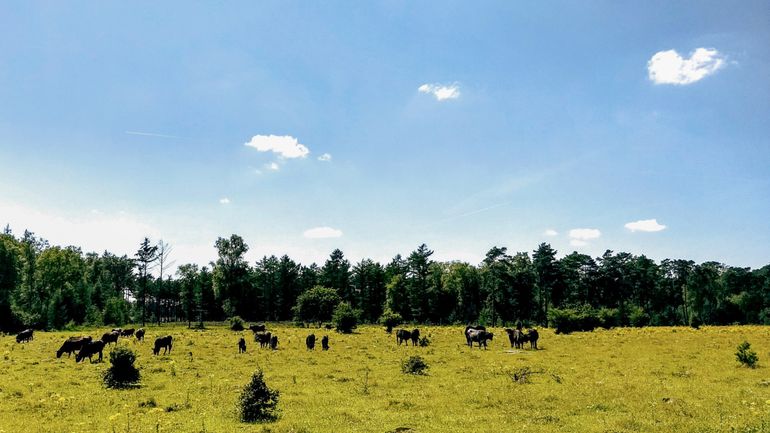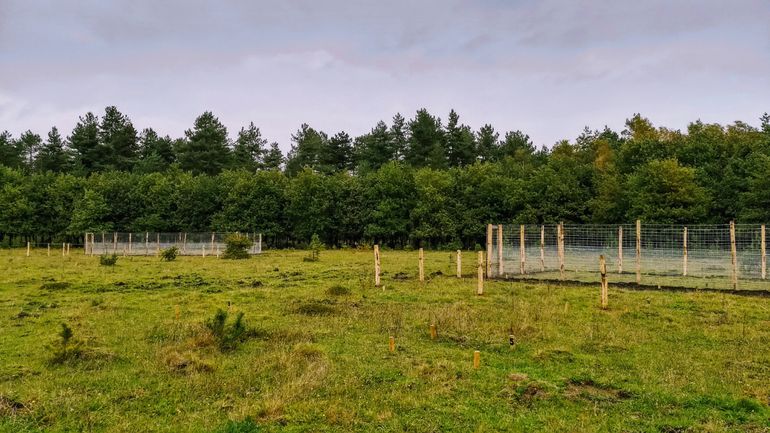 Long term commitment
Next spring will see the first fertilisation experiments at the site. The researchers are particularly interested in the effects of adding nitrogen. It's another "pressing issue", explains Sitters. "There's a lot of concern about the high levels of atmospheric nitrogen deposition in our nature reserves." Traffic and cattle farming are major contributors to the release of large amounts of nitrogen into the atmosphere. This atmospheric nitrogen is eventually delivered to sea and land - including grassland - through rainfall and in other ways. "We're hoping to continue doing these experiments for at least ten years", says Sitters. With NutNet now comprising 100 sites in 20 countries, "being part of such an important worldwide network is a commitment we are very proud of."
Text and photos: Judith Sitters, NIOO-KNAW