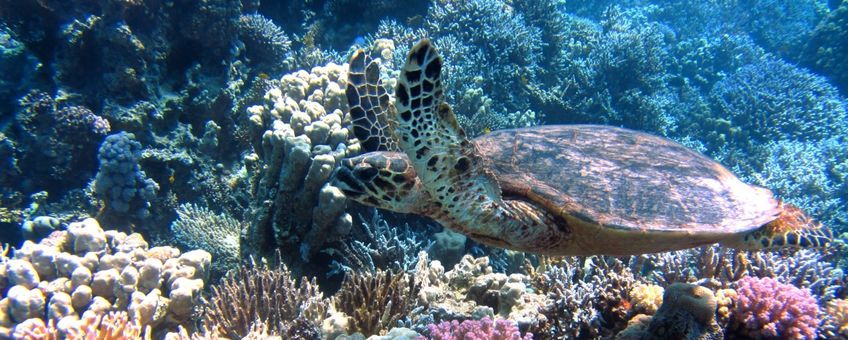 08-MAY-2019 - The Intergovernmental Platform on Biodiversity and Ecosystem Services (IPBES) launched a landmark Global Assessment Report providing persuasive evidence on the rapid deterioration of nature and its contributions to people across the world. The report is a wake up call to policy makers and businesses to take decisive action stressing on an urgent need for a new deal for nature and people by 2020.
The 1,800 page scientific study is the first comprehensive snapshot of the state of the world's biodiversity since 2005 with evidence provided by 400 world's leading experts from across 50 countries. Echoing many of the findings of WWF's Living Planet Report published in 2018, it paints an alarming picture of species extinctions, wildlife population declines, habitat loss and depletion of ecosystem services crucial for our sustenance and economic development.
As per the findings of the IPBES report, human actions have significantly altered nature across the globe. Three-quarters of the land-based environment and about 66% of the marine environment have been significantly altered. More than a third of the world's land surface and nearly 75% of freshwater resources are now devoted to crop or livestock production. Around 1 million animal and plant species are now threatened with extinction, many within decades, more than ever before in human history.
The report also offers a comprehensive study of the interlinkage between climate change and nature loss. Among the major contributors of ecosystem changes, human-driven climate change is identified among the key drivers exacerbating the impact of other drivers on nature and human wellbeing. Greenhouse gas emissions have doubled, raising average global temperatures by at least 0.7 degrees Celsius while the global average sea level has risen by 16 to 21 centimeters since 1900. These changes have contributed to widespread impacts in many aspects of biodiversity including species distributions.
"The Global Assessment report offers irrefutable evidence of not only the unprecedented decline of nature but its risks to human lives and prosperity. The need for urgent action hasn't been more clear. Business as usual is not an option anymore. The report offers hope for setting nature on path to recovery through transformative change by redefining our approach for a more sustainable future." said Rebecca Shaw, Chief Scientist, WWF.
"The IPBES Global Assessment makes it clear that our society is 'in deep trouble' if we continue as usual. But more importantly, it also provides hope that positive change is indeed possible if everyone makes urgent commitments in the interest of future generations. Ours is the first generation with the tools to see how the Earth has been changed by people at our own peril. We're also the last generation with the opportunity to influence the course of many of those changes. Now is the time to act, not halfheartedly and incrementally but drastically and boldly." said Guenter Mitlacher, Director of International Biodiversity Policy, WWF Germany.
In addition to the IPBES global assessment report, almost 600 conservation champions from around the globe have also backed a 'Call4Nature' for global action to halt the decline in nature including renowned scientists, wildlife experts and public figures like wildlife campaigner Jane Goodall, television presenter Chris Packham, and French actress Juliette Binoche. The Call4Nature is an open letter initiated by WWF, underlining the urgent need for action by political leaders to stop the alarming disappearance of life on Earth.
Recently, WWF also launched 'Into the Wild' Report in partnership with the French multinational AXA insurance, on the role of financial institutions in 'bankrupting' nature with recommendations on sustainable business practices. The 'Into the Wild' Report aims to fill the current void between accurate and tailored nature-related data to enable financial institutions in developing investment strategies which do not negatively affect nature and its ecosystems.
Text: World Wide Fund for nature
Photos: Pixabay; Mark Zekhuis, Saxifraga