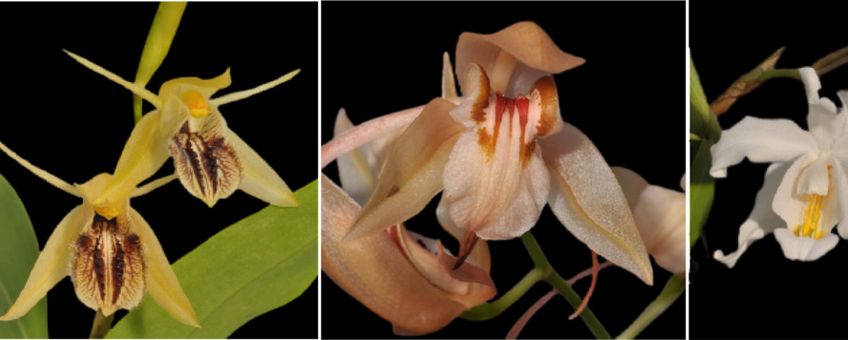 27-FEB-2021 - Increasing antibiotic resistance of microbes is a global challenge. Medicinal plant extracts are a promising alternative for treating microbial infections. Orchids are well known for their flowers, but they are also used in traditional healing.
This study compiled traditional knowledge from the literature on medicinally used Necklace orchids, a popular group of Asian epiphytic orchids. Epiphytic orchids live on other plants but don't derive nutrients or moisture from them. For two orchid species, growth inhibition of five different bacteria with increasing antibiotic resistance was experimentally verified with leaf extracts dissolved in ethanol.

Predicting antimicrobial effects
For only four percent of all Necklace orchids, medicinal use has been recorded. This does not mean that the remaining 96 percent do not have any effects: this has just not yet been investigated. Assuming that close relatives of a medicinal species share similar bioactive compounds, an evolutionary tree of Necklace orchids based on DNA sequences was used to find promising clades (descendants). Both organ targeted and biological responses were analyzed. An organ targeted response classifies medicinal use based on the human body. Orchids of which the extracts are used to treat fever fall under this category. A biological response classifies medicinal use based on the effect. Orchids that are used to reduce a microbial infection are classified as such. Only three clades of potential medicinal species could be identified with the organ targeted classification but eight clades with the biological response.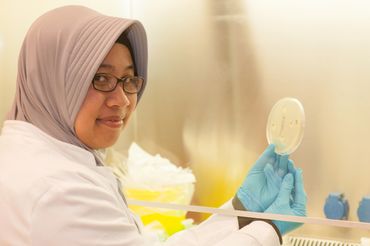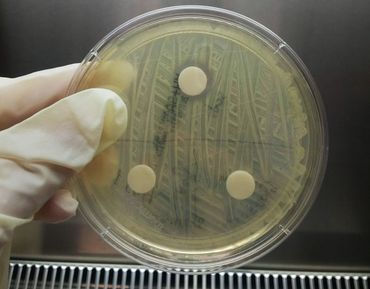 Pharmaceutical potential of Indonesian orchids
Our study revealed several Necklace orchids with potential antimicrobial effects. Species from other orchid groups are used to treat many more harmful effects such as for instance respiratory problems caused by snakebites or bronchitis. We recommend screening the Indonesian species of these orchid groups to find new orchid based cures.
More information
Text: Richa Kusuma Wati and Barbara Gravendeel, Naturalis Biodiversity Center
Photos: Rogier van Vugt (Hortus botanicus Leiden); Petra Sonius; Esmée de Graaf