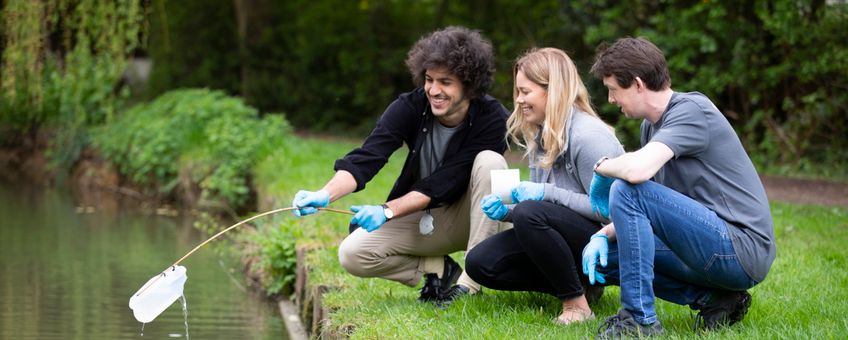 14-AUG-2021 - Earthwatch Europe is delighted to announce the roll-out of its FreshWater Watch programme to the Netherlands, thanks to support from Naturalis Biodiversity Center. FreshWater Watch is a global programme in which individuals and communities monitor the health of rivers, lakes, streams, ponds and wetlands.
Many freshwater environments are impacted by pollution, including from excess nutrients, which can cause algal blooms and loss of biodiversity. FreshWater Watch monitoring provides essential evidence and understanding to improve water quality and support biodiversity.
Earthwatch is a supporter of the Delta Plan for Biodiversity – a coalition of organisations taking action to reverse biodiversity loss in the Netherlands - and is particularly deploying FreshWater Watch in the country to support farmers to find and adopt more biodiversity-friendly agricultural practices. Excess nutrients from manure and fertilizers that wash off farmland into rivers, streams and lakes have a devastating effect on water quality and many species that live in and near these habitats.
Finding solutions
Toos van Noordwijk, Earthwatch's Director of Science, Policy and Innovation, explains: "By supporting farmers to monitor water quality on their land, we help them identify when and where nutrient pollution occurs and inspire them to find solutions. In projects in the UK, Ireland and elsewhere we have seen that FreshWater Watch can be a powerful catalyst for change, encouraging collaboration between groups of farmers and water managers and leading to direct action, including buffer strips and investment in soil health to retain nutrients where they are needed."

Earthwatch will also roll out its WaterBlitz concept, which allows citizens to take part in water quality measurements across a catchment in a single weekend. This provides a unique snapshot of local water quality, pinpointing pollution hotspots and demonstrating the impact of restoration work.
Test it yourself
In all cases, Earthwatch will equip participants with test kits, knowledge and skills to collect vital data about water bodies and record it via the app.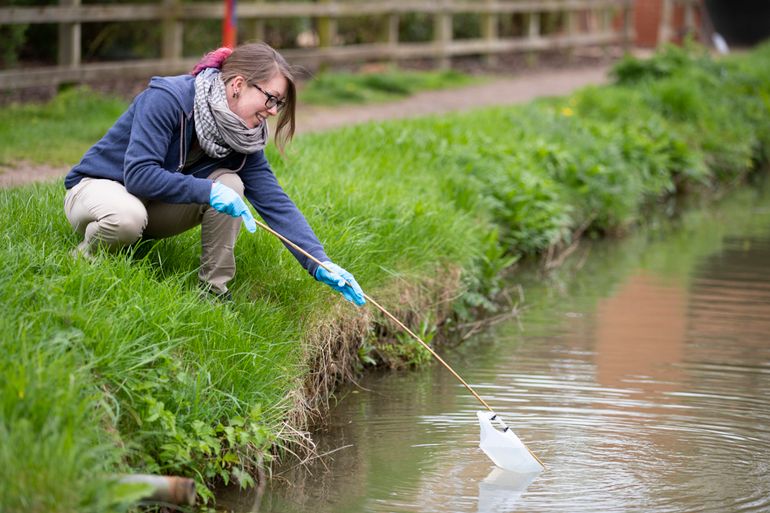 Van Noordwijk adds: "FreshWater Watch is a vital international tool for monitoring the health of fresh water and biodiversity. It is simple to use, and the quality of our data is recognised and trusted by governments, the water industry, and scientific researchers worldwide. So, we are excited to be able to share this resource with farming communities and citizens in the Netherlands, for the first time."
Biodiversity-positive
Koos Biesmeijer, scientific director of Naturalis Biodiversity Center states: "Monitoring biodiversity and environment is crucial in our transition towards more sustainable and biodiversity-positive landscapes. Citizens can already survey biodiversity, by using the app ObsIdentify for example, and with FreshWater Watch can now assess water quality as well. "
With the addition of the Netherlands to the programme, FreshWater Watch is now active in thirty countries around the world, from Argentina to Zambia, with the app available in a total of nine different languages.
More information
Get in touch with Eline Koelman on ekoelman@earthwatch.org.uk or Toos van Noordwijk on tvnoordwijk@earthwatch.org.uk for more information on FreshWater Watch and to explore opportunities to partner with Earthwatch.
Or visit the website for more information.
Text: Naturalis Biodiversity Center & Earthwatch Europe
Photos: John Hunt