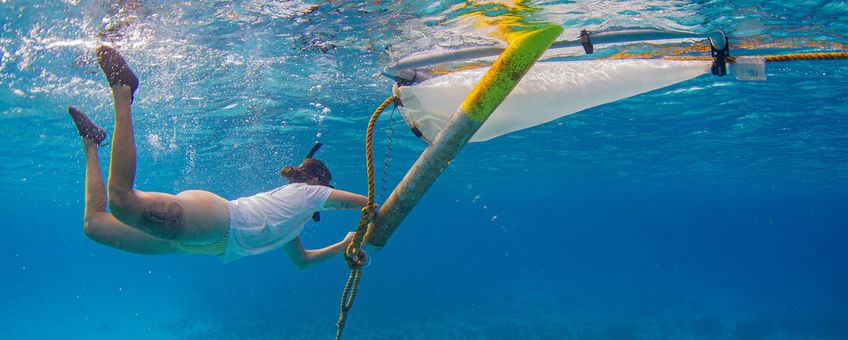 11-NOV-2022 - Worldwide, coral reefs are in danger of disappearing. Several solutions are needed to keep coral reefs healthy. It is interesting to explore the role that fish can play in maintaining or improving the ecosystem. Reef fish are vital for the health of coral reefs, for example by grazing algae overgrowth.
RoffaReefs will conduct research on Bonaire as a part of the WWF-NL's Dutch Caribbean Marine Strategy (pdf: 959 KB). This five-year plan focuses on the conservation and recovery of coral reefs in this region. RoffaReefs has designed a system to breed marine fish larvae both in aquaria and in the wild. This start-up company, founded in the Rotterdam Zoo, will test its fish breeding system in the marine park of the island.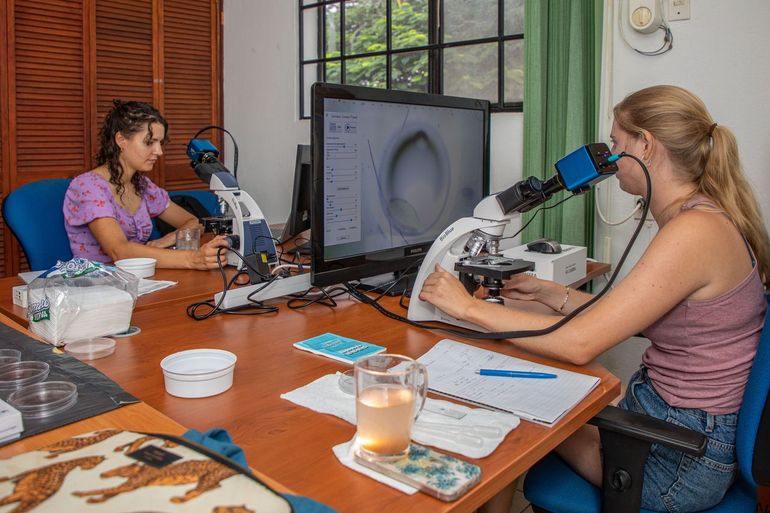 A floating fish nursery is designed to hatch pelagic fish eggs and breed fish larvae. This project examines whether breeding and releasing fish larvae can help restore fish populations and thus coral reefs. This design will be tested with the help of Dive Friends at the Sand Dollar site. With the data obtained from this pilot study, RoffaReefs hopes to make improvements on the breeding system for next trials in collaboration with WWF-NL, the Dutch Caribbean Nature Alliance and STINAPA. Other partners in The Netherlands are Rotterdam Zoo, TU Delft, Burgers' Zoo and HKV lijn in water B.V.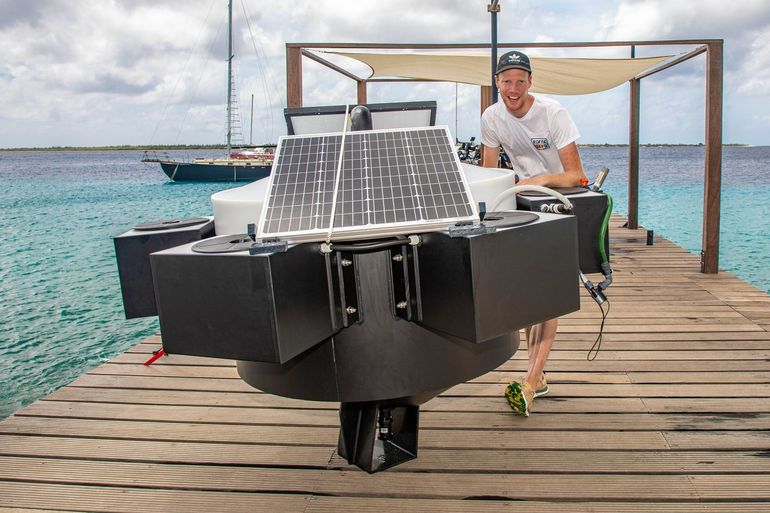 Sander van Lopik is the founder of RoffaReefs and senior Aquarist at the Rotterdam Zoo. Sander started working eight years ago as an aquarist at Burger's Zoo, Europe's largest coral reef. The coral reef ecosystem and its inhabitants sparked his interest at this aquarium for the first time. But also the role humans play by influencing nature in general. "I consider it as my job to make a positive impact by making practical solutions for reef fish in aquaria and in the wild."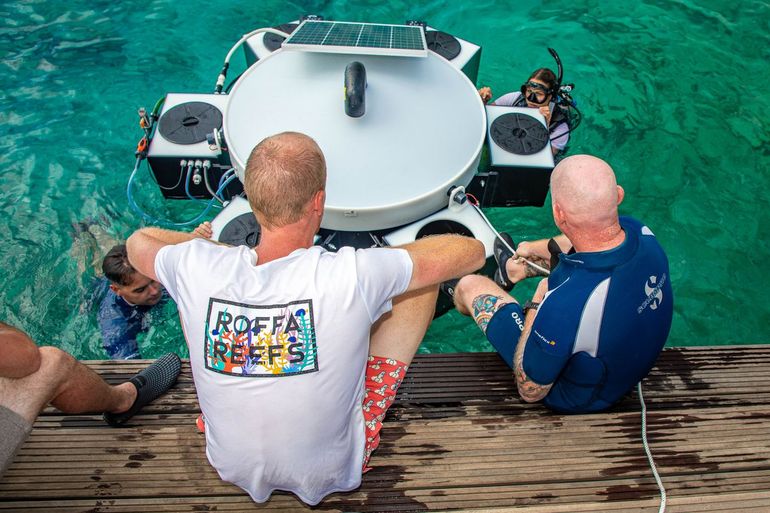 This project is co-funded by the INNO-fonds of WWF-NL. WWF-NL supports this project because unfortunately, numerous animal species do not live in our neighborhood (anymore) and zoos play an important role when it comes to information and education about these species. Such awareness is critical for continued support for global conservation.
Text and photo's: WWF-NL & RoffaReefs