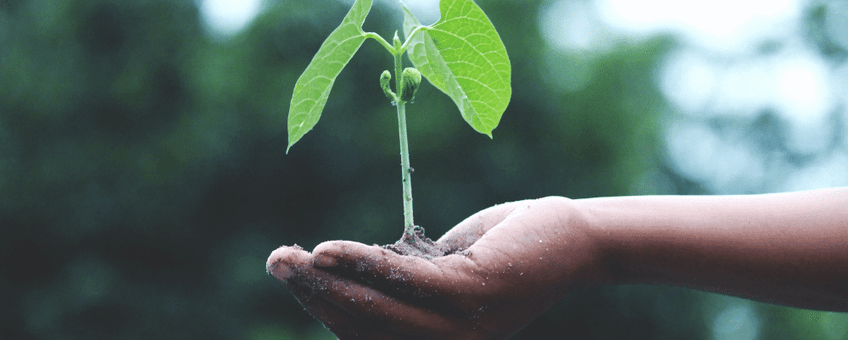 18-DEC-2022 - Two new position papers presented to the Dutch Parliament, by the Dutch Caribbean Nature Alliance and Wageningen University and Research, emphasise the need for empowered park management organizations as well as the use of Nature Based Solutions. These two strategies will build strength and resilience across the Dutch Caribbean to better combat the effects of climate change.
The Dutch Caribbean is already experiencing the effects of climate change, most of which will continue to worsen in the upcoming years. This includes sea level rise, increased air and water temperatures, increased occurrence of invasive species and tropical diseases, overall diminished biodiversity and an increase in the intensity and change in the frequency of hurricanes, just to name a few. Strengthening these islands to build resilience is no longer an option but a must. Two new positions papers from the Dutch Caribbean Nature Alliance (DCNA) and Wageningen University and Research (WUR) present impactful solutions to move forward.
Empowering park management organizations
On November 19th 2022, the DCNA was invited by the Permanent Parliamentary Committee on Kingdom Relations to participate in a round table discussion in the House of Representatives. Irene Kingma, DCNA's policy and public affairs advisor, spoke on behalf of the DCNA. During this meeting, DCNA emphasised three core conditions which are essential for the Dutch Caribbean to combat the pressures of climate change.
The first is to ensure structural funding for the park management organizations on the six Dutch Caribbean islands is provided so the organizations can execute their core tasks that are vital in ensuring our island ecosystems remain in good health.
The second was to stress that the availability of the budget required for the implementation-phase of the Nature and Environment Policy Plan BES (NMBP-BES) needs to be guaranteed. It is also vital that the CAS-islands (Curacao, Aruba, Bonaire) have a chance to benefit from this policy plan moving forward.
Lastly, DCNA insisted that representatives from all six islands should be involved in discussions about how to tackle the climate crisis. Park management organizations provide critical insights and experience which will prove key in designing and implementing future climate action policy.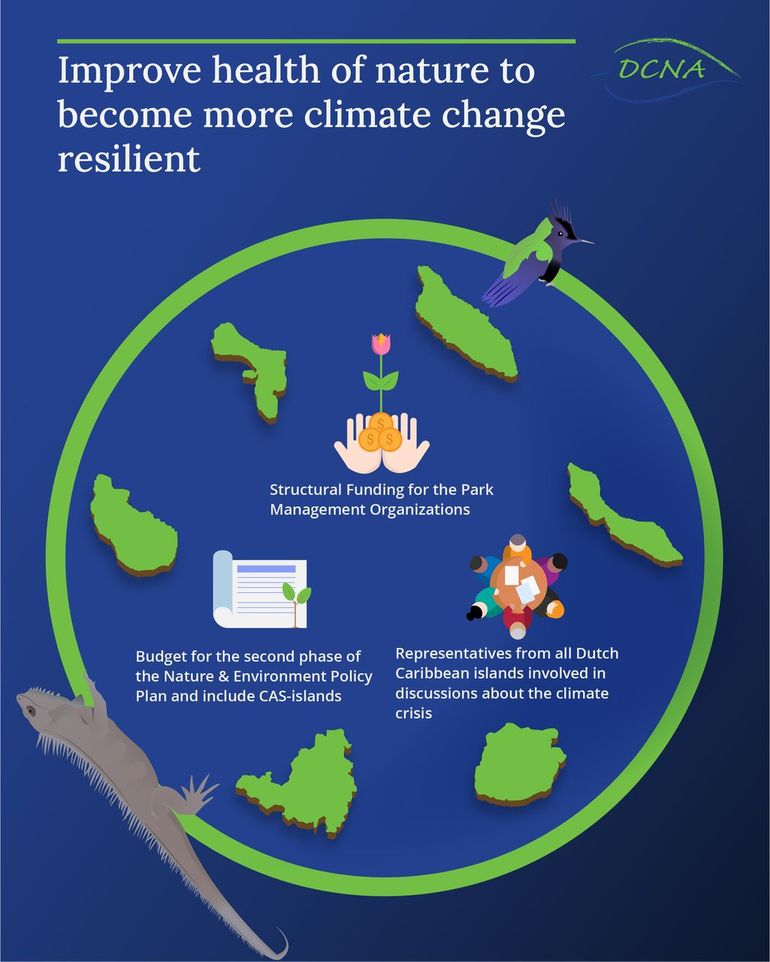 Nature based solutions
Dr. Dolfi Debrot (WUR) presented a position paper in which he stresses that 'nature-based solutions' will be vital in protecting the Dutch Caribbean. Nature has evolved over millions of years to naturally protect itself, so it only makes sense to use this to our advantage. Healthy local environments will aid in maintaining soil fertility, storing vital ground water, minimizing erosion, protecting critical coastlines and capturing carbon dioxide. WUR, amongst others, argues for forest and mangrove restoration and a reduction of free roaming livestock, improved agricultural methods which include the use of drought-resistant species and the introduction of innovative technologies. These include the use of artificial reefs to support the local protective function of coral and restore reef diversity as well as the use of fish aggregation devices to shift of fishing pressures away from the reef to target pelagic species. Also noted are the need to improve coastal water quality through proper waste processing and sewage treatment plants as well as a 'Coastal Setback Policy. This latter refers to defining a strip along the coast where construction is prohibited to allow the growth of a wide margin of coastal vegetation that can serve to protect infrastructure against the onslaught of hurricanes. At the same time, such a coastal setback will equally protect the coral reefs and seagrass beds along the coast by limiting inflow of construction rubble and refuse during those same hurricanes. Implementing these changes will boost the islands' natural ability to regulate these pressures and will give the islands greater resilience to the effects of climate change.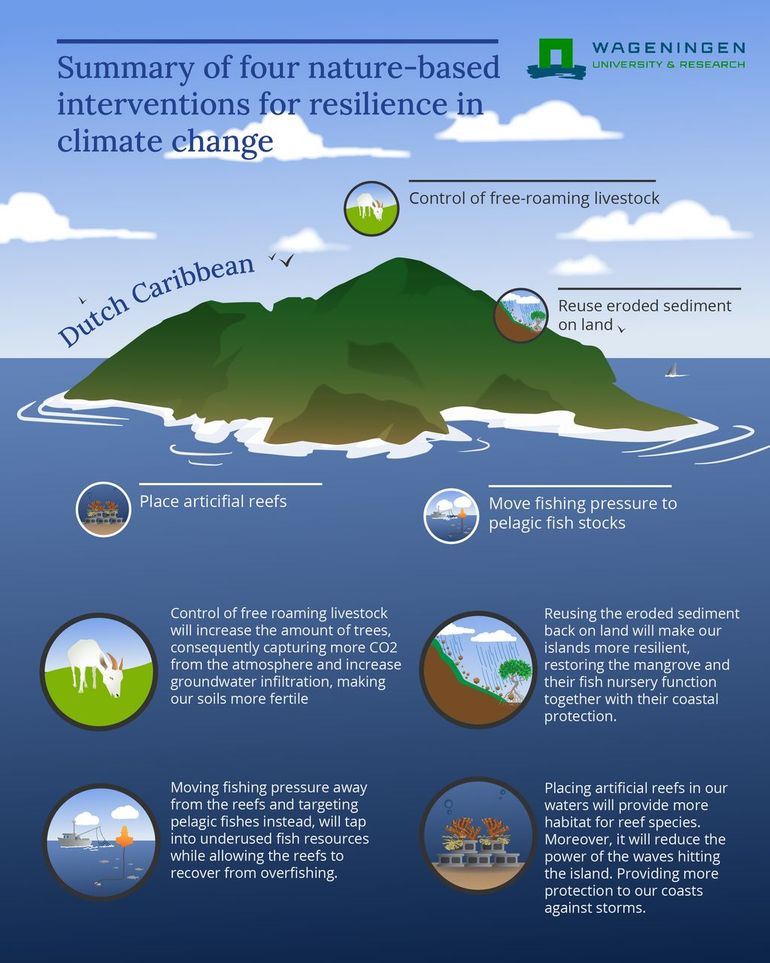 More information
Text and infographics: DCNA and Wageningen University and Research
Photo: Akil Mazumder