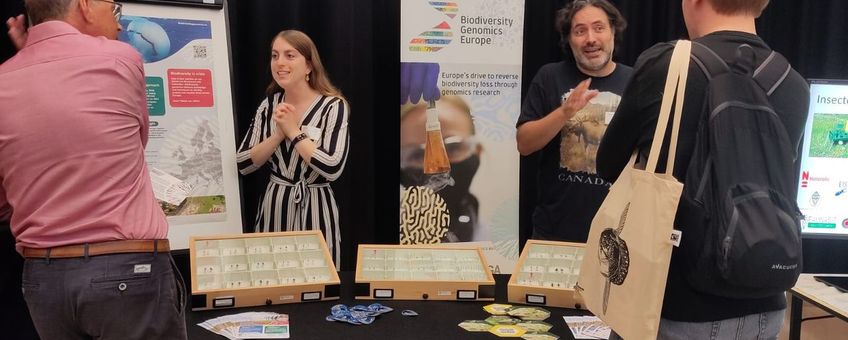 21-OCT-2023 - The partnership ARISE wants to map all Dutch biodiversity. Therefore, they called on the help of experts with their own collection from Dutch nature. With success! The bardcoding NL day was the start to expand the national DNA barcode bank together with those experts.
At Saturday October 7th, we had about fifty people over at Naturalis. Not just any people, but exactly the people we were looking for when we were calling all collectors. Snail people, mite people, bug people, mushroom people, worm people, you name it: true specialists.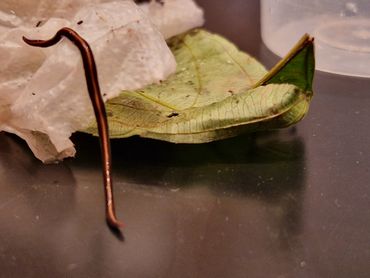 ARISE wants to be able to recognize all Dutch species in all possible ways, and DNA is a very important way indeed. For this, we need to first have the DNA of all species, and we need all the help we can get. Specialists that know what the species are and where to find them. The Netherlands have an excellent subculture of these 'amateur experts', although the word amateur doesn't do justice to the amount of expertise they have. We were blown away by the quality of their questions, and very happy with the hundreds of samples that were brought in.
The most important question
What's in it for me? Obviously helping out science and nature conservation are important merits in their own right, but having DNA data of your specimens will allow the experts to solve taxonomical and ecological puzzles, too.
So, for now, all of us have stuff to do. The experts can get going with the sampling kits that we handed out, we can start on tackling their questions and requests - even us in the communications department got some great suggestions.
More information
See you soon! So, again: thanks everyone for showing up and making this a wonderful and inspirational day! We hope to see you all again on the 2024 ARISE Day on March 27th, sign up for our mailing list to stay updated.
If you are an expert that wanted to join but had to miss the event, don't worry: we'll be very happy to have you on board. Drop us an email at info@arise-biodiversity.nl and we'll get in touch.
Text & images: Naturalis Biodiversity Center