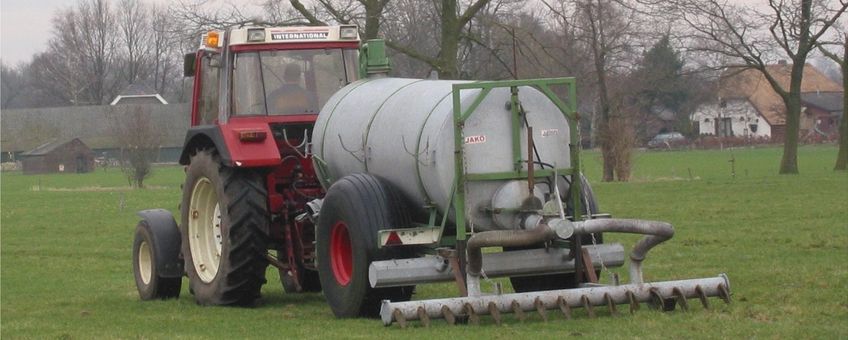 15-AUG-2017 - Nitrogen deposition is the most influential global driver of anthropogenic biodiversity decline besides habitat destruction and the emission of greenhouse gases. Recent insights on its threats to biodiversity and ways to recovery have now been presented in a special issue of the scientific journal Biological Conservation.
With the invention of artificial fertilisers and, to a lesser degree, industrialisation and traffic, humanity has considerably increased the flow of nitrogen worldwide. Estimates indicate a two to threefold increase in the amount of reactive nitrogen brought into the environment in comparison to the natural nitrogen cycle in ecosystems. The fertiliser spreads via the atmosphere and is deposited elsewhere, also in nature reserves. This has a profound impact on the functioning and species richness of ecosystems.
The decline of biodiversity is best known from plant communities, but is now shown to affect animal species as well. "In butterflies, species from nitrogen-rich habitats increase compared to species from nitrogen-poor environments", says Michiel Wallis de Vries, special professor at Wageningen University & Research and editor of the special issue, together with senior scientist Roland Bobbink from B-WARE Research Centre (Radboud University Nijmegen)."This leads to a strong decline of species richness, because only few species are adapted to an excess of nitrogen and its knock-on effects on the food web."The special issue numbers twelve articles elucidating driving mechanisms behind these changes and possible ways to recovery. Nitrogen not only acts as a fertiliser to enhance productivity, but also causes acidification in nutrient-poor soils. Higher up in the food chain, this may give rise to detrimental imbalances in food quality between nitrogen and other essential nutrients. In carrying out restoration measures, care should be taken to avoid a further aggravation of this imbalance. This has proven a serious problem in the management of dry heathland by turf stripping. With regard to the fauna and soil biota, many questions on the cascading effects of nitrogen deposition remain to be resolved, together with the development of effective measures for restoration.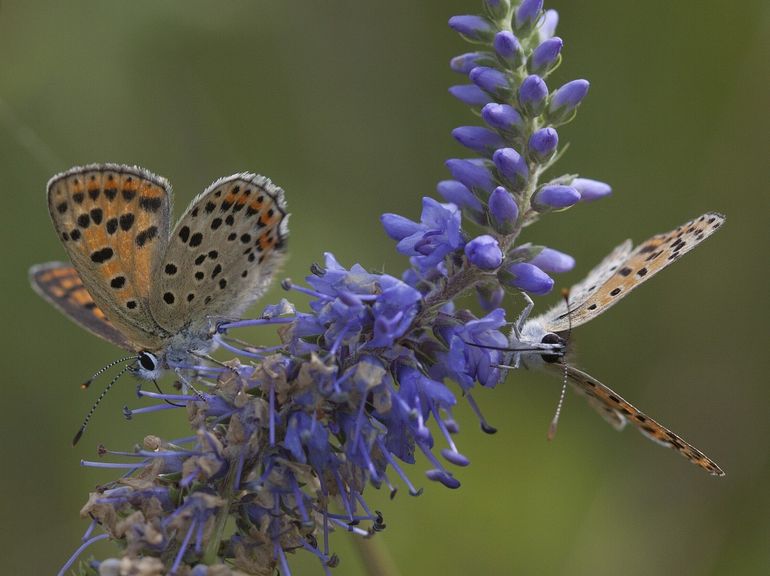 Reducing reactive nitrogen excess
In the Netherlands, the Ministry of Economic Affairs and the OBN Knowledge Network for Restoration and Management of Nature, have been working since 2015 to implement a new policy instrument, the Programmatic Approach Nitrogen, with the objective to redirect the negative impacts of nitrogen deposition towards recovery. At the same time, this policy aims to provide sufficient opportunities for further agricultural development. The last article deals with the feasibility of such an approach and concludes that it also entails substantial legal risks."In view of the magnitude of the impacts in the Netherlands, it seems absolutely necessary to arrive at a stronger reduction of the emissions of reactive nitrogen to the atmosphere than is currently achieved", claims nitrogen expert Roland Bobbink. Because the excess of reduced nitrogen has not been lowered over the last years, it appears imperative to further increase the efforts to reduce nitrogen emissions by emphasising sustainability in agriculture.
Text: Wageningen University & Research
Photos: Rasbak, GFD license; Mark Zekhuis, Saxifraga