Nature reports
Publisher:

Dutch Caribbean Nature Alliance (DCNA)
Page 6 of 6 - 53 Results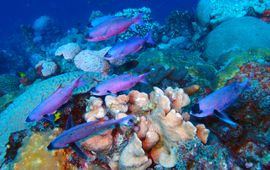 The Dutch Caribbean islands are home to the most extraordinary ecosystems within the Kingdom of the Netherlands: from pristine coral reefs to elfin cloud forest; the spectacular natural world of these islands includes species..
---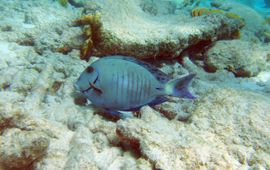 In 2013 Dr. Martin de Graaf from IMARES noted an unusually high number of coral reef fish at the Salt Pier on Bonaire, infected with dermal parasites. Similar observations of coral reef fish on Curaçao revealed rates of infection..
---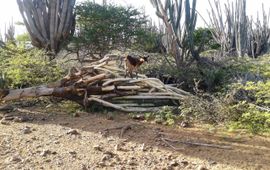 Recent studies have recorded 211 alien invasive species in the Dutch Caribbean, ranging from lionfish to boa constrictors, iguanas, plants and bugs. These include 27 introduced marine species, 65 introduced terrestrial plants, 72..
---