Nature reports
Publisher:

NLBIF

NLBIF (Netherlands Biodiversity Information Facility) facilitates open access to biodiversity data and knowledge in and from The Netherlands, contributing to the GBIF's (The Global Biodiversity Information Facility) vision: "A world in which biodiversity information is freely and universally available for science, society and a sustainable future."
Page 1 of 1 - 1 Results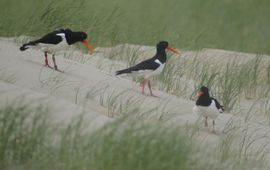 Tens of thousands of animals around the world are monitored using GPS trackers to protect wildlife and study animal behaviour. The collected data are also useful for biodiversity research, but are seldom available on platforms..
---